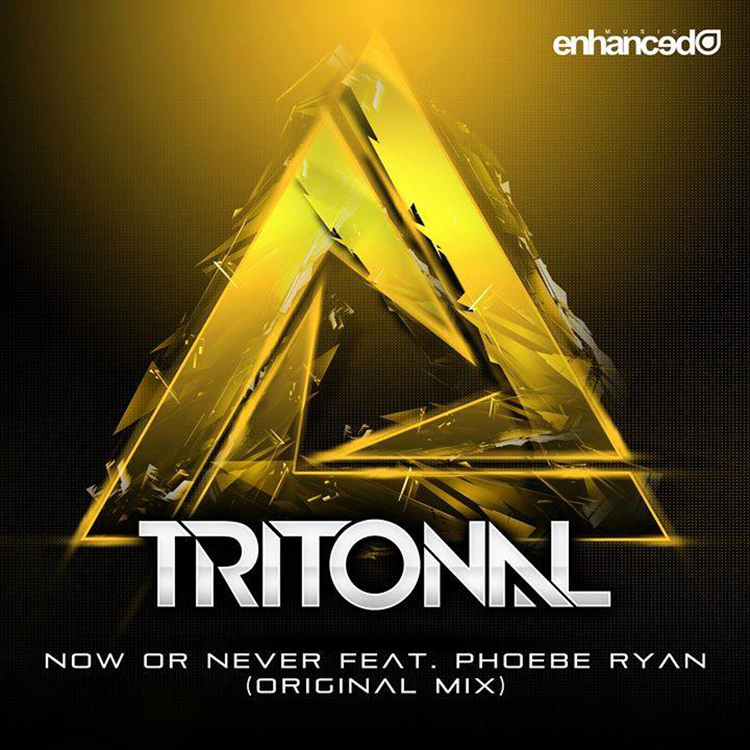 I first heard of Tritonal when Jimmy introduced me to their Bullet That Saved Me (The Remixes). I immediately fell in love with their music. About a month ago, they dropped their new anthem, Now or Never featuring Phoebe Ryan and I was like damn. I would personally describe the song, but I feel that I couldn't do it better then their actual statement on the song.
THE LATEST ANTHEM FROM TRITONAL IS UNVEILED!

'NOW OR NEVER' OUT NOW [ENHANCED RECORDINGS] Buy Here: enhan.co/Tritonal-NON-BP

With their last single 'Follow Me Home' making its ascent on the Beatport Electro House chart, Tritonal now announce the upcoming release of their next track – 'Now Or Never'. Out on Monday 28th October through Enhanced Music and available to buy exclusively from Beatport, the second single from their forthcoming EP 'Metamorphic II' is yet another class offering from Chad Cisneros and Dave Reed.

These guys know exactly what is needed to make the perfect main stage anthem and 'Now Or Never' most certainly fits the bill. Working together the heart-wrenching lyrics and luscious vocal with tantalizingly well drawn out builds, Tritonal create a suspense before every drop that results in an incredible explosion of synths each time that moves in tandem with the enraptured melody. This next single has all the hallmarks of being another smash for the Texas-based duo as it displays their masterful production ability as well as capturing all of their natural exuberance, which is guaranteed to instantly resonate with Tritonians and others who are equally as passionate about music across the world, and has already found it's way onto the playlist at Sirius XM in the States.
Check out the original now and like they said above, buy it on Beatport.
Although, the song doesn't stop there and I am not here to post a month old song. I wanted you to hear it because two of the remixes were just released. The first was the club mix. Once again, I would describe the song, but they do it on point with their descriptions.
The Tritonal Club Mix takes the melodic original and brings added punch for the dancefloor, intensifying the builds and breakdowns to give it even more force when booming from nightclub speakers. As the suspense increases almost to a breaking point before each drop, with Phoebe Ryans vocals becoming a call to arms for the legions of loyal Tritonians around the world, it gives way to a pounding drop, with echoing synth sirens and huge electro chord progressions. Already with support from Hardwell, Nickey Romero, W&W and others, Tritonal are bang on point yet again.
The other remix is by Pierce Fulton who did the remix of 'Martin Solveig & The Cataracs Ft. Kyle – Hey Now' for DANCE (RED) SAVE LIVES 2. Check it out!
Remember to buy these on Beatport on November 18th!
Leave a Reply