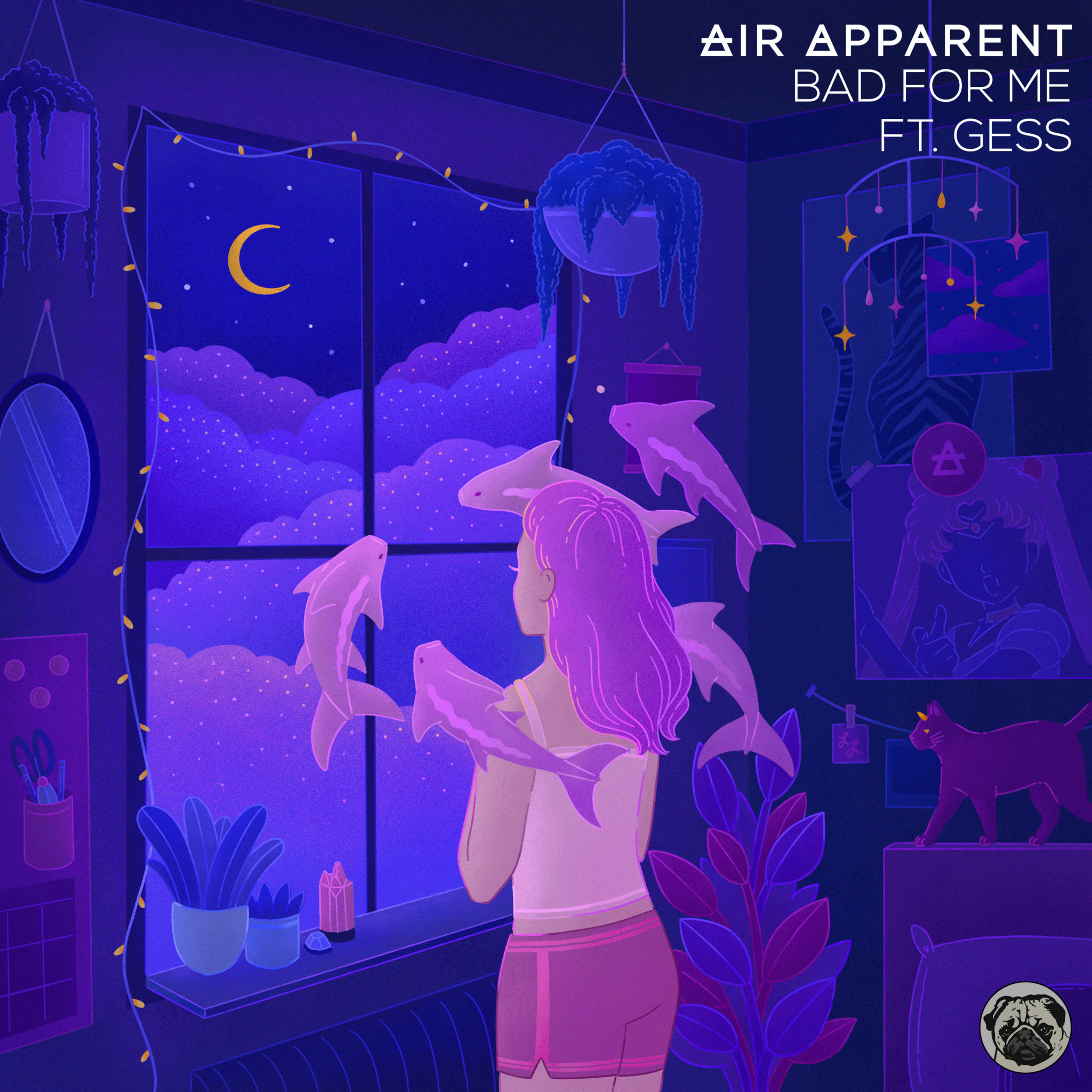 Following the release of his single "Dance," AIR APPARENT returns with his first single of 2021, "Bad For Me" featuring vocals from GESS out now on Pug Life Records.
The track is a lively future-pop affair combined with modern indie sensibilities, written in mind for everyone who has been told they'd be better off without someone they hold close and dear. Featured vocalist GESS shines over the bright future-pop production, singing that "I don't mind that you're bad for me… / I get high on my ecstasy," acknowledging a foundational worry that directly contrasts the instrumental's shimmering tone.
AIR APPARENT told us "Bad for Me (ft. GESS) is a song about loving someone or something even when you know it's bad for you. I think everyone has felt this way at some point when their whole heart and mind is consumed with emotion around something even when they knew it was killing them. In a way, this song represents my relationship to music at certain points – where I felt like my obsession with making music was compromising my sleep schedule and social life! I've got a much healthier relationship to it now, but even if that changed, I know I wouldn't have it in me to stop creating."
GESS added that "It was an honor to be part of this song and I'm so grateful AIR APPARENT found me and reached out! The lyrical content centered around a toxic relationship is something I touch on in my music often so it felt like a good fit from the start."
Enjoy the song and music video below.
Leave a Reply