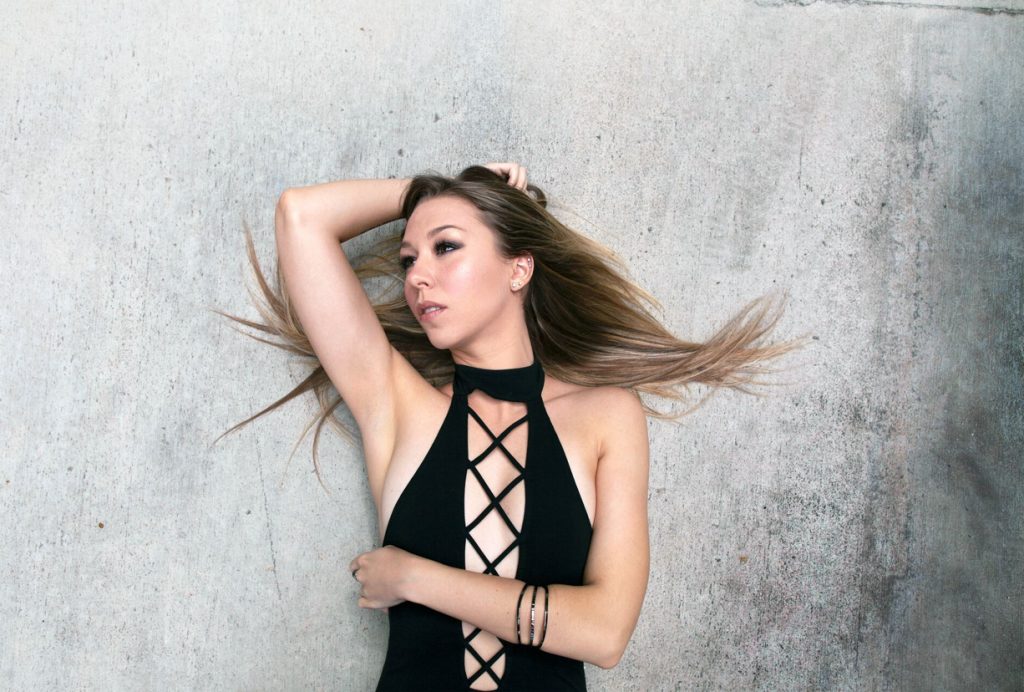 Continuing with our "Catch a New Wav" Interview series, we sat down with the talented vocalist and songwriter, HALIENE.
Rising from the world of trance and melodic dubstep, HALIENE is defining a new type of artist. Her angelic voice soars through the noise, capturing millions of hearts with her profound lyrics and heavenly melodies. With collaborations spread across the who's-who of the DJ world with the likes of Armin van Buuren, Markus Schultz, Seven Lions, Tritonal, Illenium, Morgan Page, and singles topping the charts from Billboard to Beatport, she's become dance music's newest superstar — and she's just getting started.
We caught up with HALIENE to learn a bit more about her.
Q: Who are some of your musical influences?
A: I was raised on jazz, since my dad was a jazz pianist and composer. I grew up emulating the greats, from Ella Fitzgerald to Natalie Cole. My mother used to listen to the Carpenters a lot, so I always really resonated with Karen Carpenter's voice. I was trained classically from age 4, so I have a lot of influence from artists like Sarah Brightman and Renée Fleming. However, the moment that I discovered electronic music in my teens, I fell in love. I loved Delerium, Royksopp, and later Frou Frou and Imogen Heap. When I found dance music, it was Madeon, Nero and Above and Beyond that really stole my heart, as well as some artists I now have the honor of working with like Seven Lions, Ferry Corsten and Armin Van Buuren.
Q: What's your favorite part about being a musician?
A: My favorite part of being an artist, a songwriter, is creating something out of nothing. And yet, it's a something you can't touch, can't see, but can only hear, feel and see the effects of. I love building a story, a song, into a world where the listener suddenly feels immersed in a new place in their own emotional landscape, and are suddenly carried on a journey inward, discovering things they might have never felt before. Music is very visual inside my head, as notes and sounds take on structures and colors as they move and dance. Creating these "worlds" is my offering to my fans, and hearing their stories, and getting to meet them always inspires me.
Q: Who is somebody you always wanted to work with?
A: I'd love to work with Above and Beyond, and create something magic together. I absolutely adore their music and songwriting.
Q: To date, what's your most memorable music moment?
A: I'm lucky to have quite a few special moments in my career, but my favorite one this year was performing on the main stage with Tritonal at Electric Zoo in New York. It was a perfect moment. It's always difficult to have all the factors working perfectly… like having a stage big enough to really perform on, in-ears with the perfect mix, a crowd that is really with you the moment you step on stage, and amazing weather (for outdoor festivals this is huge) and Electric Zoo was all that and more! Having all the logistics down makes my job suddenly easy and more enjoyable. That show was where I felt like I was flying! Some others this year include performing live at EDC Las Vegas at Kinetic Field for 65K+ people, as well as on the main stage at Dreamstate SoCal.
Q: What does the immediate future hold for you in your artistic career?
A: I'll be touring all over the world in 2020, as well as releasing lots of new music, including some solo HALIENE originals! I can't wait to share lots of of new music with my fans.
Enjoy some of her new releases below and follow her on Instagram.

Leave a Reply