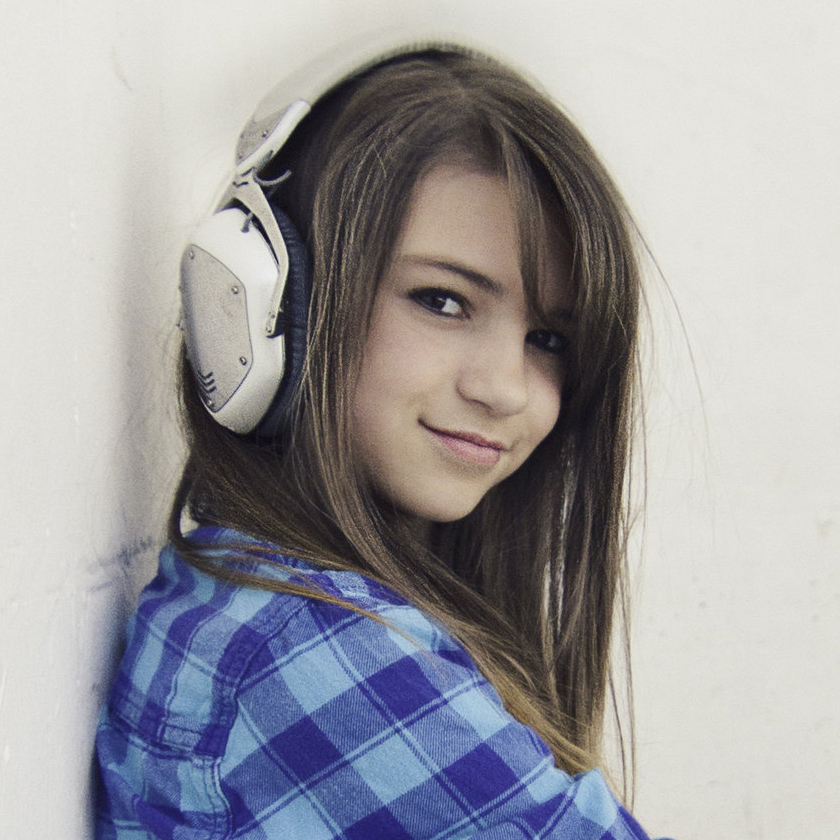 I was lucky enough to randomly stumble upon DJ Elle Morgan on Soundcloud and I was blown away. I posted her latest mix, No Sleep Til STL (Live Mix) a few months ago and have heard nothing but rave reviews. Most importantly, everyone was shocked at the fact she is only 13 years old. Recently, I noticed this site was mentioned on her Facebook and Twitter page and was quite honored. I immediately wanted to interview her. The best part is despite her age, she is just like you and I except for being at least a decade younger. This is quite the interview and I am so excited how it turned out. I know you will enjoy this.
Please introduce and tell us a bit about yourself?
My name is Ellisa Freeman AKA Elle Morgan. I'll be 14 In April, I like Skateboarding, swimming, art, House Music (of course). I play the piano, I sing, I definitely love dancing. I have a shopping problem *cough* shoes *cough*, I love sushi and fajitas. I'm just your typical 13 year old girl.
Your first concert was Tiesto at age 9. Were you into EDM prior to that experience?
Yes, I have been listening to House music way before the term EDM came around.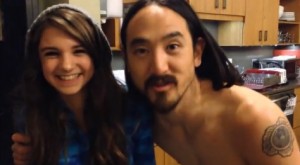 What concerts have you been to since then?
I've seen and performed with so many artists, I wouldn't know where to begin, but I did make a special trips out to see Steve Aoki, Arty, Kaskade and NERVO.
What made you want to start DJing and what or who were your early passions and influences?
When ever my parents took me to the Tiesto Concert, watching him perform made me want to be a DJ just like him. My early passions were Tiesto, Wolfgang Gartner, Deadmau5, and Steve Aoki.
Out of all the amazing opportunities that became available to you, what has been the most helpful for you in getting you to where you're at now?
Getting management from the start of my career and working with a solid promoter like Xtreme Nightlife here in the Houston area. I have a lot of support from the local old school DJ's.
Do you have a go-to track that you always enjoy including in your set? If so, what is it and why?
My go-to track changes A LOT because I always try to stay current with new music and what's hot.
When playing a show, do you go anywhere or do anything to get yourself ready?
Before every gig, I go and buy myself a new shirt.
What was the best show you have played at so far?
The First Robotics Convention, with over 10,000 kids.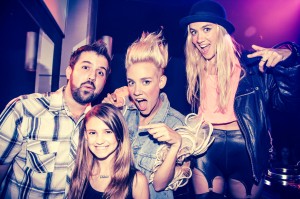 Who was the coolest DJ that you've met so far? Why?
I will have to say Steve Aoki, but I consider Steve a friend now, and I have seen him the most, so beside Steve Aoki, I will have to probably say NERVO, because the support they have given me, and their generosity.
I know that you have quite a number of mixes, but are you going to get into producing original tracks?
I have been in production for about a year now, and my 1st track "Starkidz" will be out soon.
What do you have in store for 2014?
A lot more traveling, and festivals, finishing my EP before Winter Music Conference this year, and really focusing in the studio.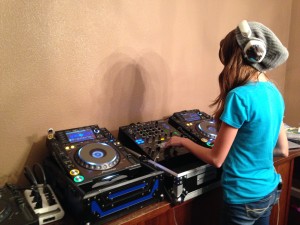 How do you manage school, friends, and DJing?
I work super hard in school, and my friends understand my career. My friends encourage me and understand how important my career is to me. I still go to the mall and the movies and have sleepovers with my friends. I usually do my homework at school because I know I'm going to be busy when I get home with Piano,Production & practicing singing. It's hard, but I balance it the best I can.
Can you tell my readers about Elle's House?
Elle's House is a Teen And Tween Club inside Pump It Up in the Woodlands TX. Its Open on Friday and Saturday Nights from 7:00 – 12:00, twice a month.
What EDM artists do you currently listen to?
Dimitri Vegas and Like MIke
Steve Aoki
Blasterjaxx
DVBBS
R3hab
What artists (other than EDM) do you listen to?
I listen to a lot of Metallica, Depeche Mode, and Erasure.
What songs are you currently listening to? 
Where We Go
Gate 9
Flight
A LIGHT THAT NEVER COMES
Favorite food(s)? Favorite ice cream flavor(s)? Favorite movie(s)? Favorite tv show(s)?
Fajita Tacos and Sushi,
Blue cotton candy with extra gummy bears in a chocolate covered sprinkle waffle cone,
Ferris Bueller's Day Off & The Breakfast Club
The Carrie Diaries & Cake Boss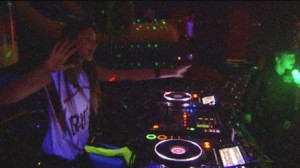 Do you have any advice for other DJ / producers?
Work Hard and your gonna have a lot of crap, and after all that crap, you will find something that brings joy to your ears, it just takes time.
Any final words?
Thank you so much to all my fans, you can keep up with me on Facebook.com/djellemorgan & I cant wait to see every body at Paint Wars in Wisconsin January 24, at the Rave/Eagles Club.
I want to take this opportunity to thank DJ Elle Morgan for the interview and her management for making this all possible. She is truly a gifted individual who is trying to make the world better by filling it with music. I want to share the mix she promotes on her Soundcloud. It is titled 'Playing Past Curfew' which is what I expect happened during this mix. Feel free to check her out!
Leave comments, questions, etc below!  Once again, thank you DJ Elle Morgan! We hope to post your new stuff on this site when it comes out!
Leave a Reply