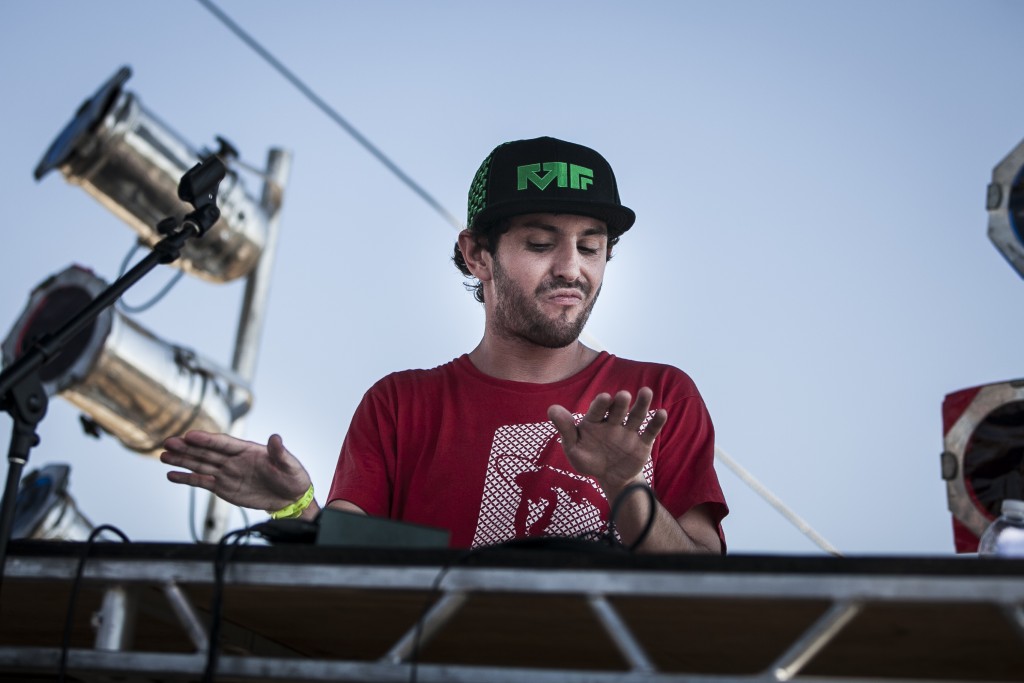 Euphoria Music Festival kicks off in just 7 short days with a massive lineup at the famous Carson Creek Ranch in Austin, Texas. I was able to talk with Manic Focus in the week leading up to Euphoria to ask him a few things about Euphoria and delve a little into just who Manic Focus is and what the music is about. Check out the interview below and make sure you check out his set at Euphoria!
– What does it mean to you to be playing at Euphoria this year?
I'm really excited to be play Euphoria! The lineup is amazing and Austin is always a blast.
– The festival has brought a lot of diversity in the announced artists, do you think your style stands apart, or blends together a few different styles?
Like all festivals, every artist brings their own style to the party. I have quite a few friends on this lineup that I've toured and collaborated with, and there are a lot of acts I've never seen before. Overall I believe my style is a great fit for this festival.
– How does your classical piano training influence your music production process?
Piano lessons trained my ears to better understand melodies and chord progressions.
– Will we hear any new material at Euphoria?
Yes.
– What do you think you can bring to Euphoria that will make your set stand out from everyone else?
I only play my own material, and I'm pretty sure no one else at the festival will be playing my material haha.
– Your music has been labeled "not your typical electronic dance music," what does this distinction mean to you?
A lot of people in the dance music scene come from a DJ background. I come from a hip-hop beat maker background and never really considered myself to be a DJ. I launched Manic Focus four years ago and wasn't in the dance music scene prior to that. I love the scene, I just didn't know about it when I was in high school/college.
– Euphoria is full of amazing artists, if you could see one other artist perform, who would it be?
I'm really excited to see the Geek x VRV. They're the latest addition to the All Good Records family (the label I'm on) and I love their music. They're from France, and I've never seen them before.
– What do you love most about your fans?
I love my fans positivity and open mindedness. They're so awesome!
– Who has been one of your biggest influences?
Big Gigantic has been a tremendous influence on my music. Dom and Jeremy are amazing and have taught me so much about this awesome industry. They've helped my career the most and I'm eternally grateful for their love an support. Much love for those dudes, they're straight killing it!!
– How did you first get introduced to producing music?
In 6th grade I found this program called ReBirth. It was a cool program for making simple beats but its not an actual DAW. My friend introduced me to Fruity Loops in 7th grade, and from there I got into Logic, Reason, Pro Tools……basically fell in love with beat making on any platform.
– Is there anything you have to do before every show?
I need to talk to the stage manager and set up my gear haha. Can't really play without doing that first.
– Do you have a favorite venue or place to play?
Every venue has its own special vibe, but Red Rocks is my favorite.
– What has been your favorite part about relocating to Chicago?
I love Chicago! The scene here really embraced my style and the fans are super supportive and awesome.
– New York Style or Chicago Deep Dish pizza?
All Pizzas are awesome. DQ needs to bring back the Treatzza Pizza.
I'd like to thank Manic Focus for taking time out of his busy schedule to answer these questions! Can't wait to see you perform at Euphoria next weekend!
Leave a Reply