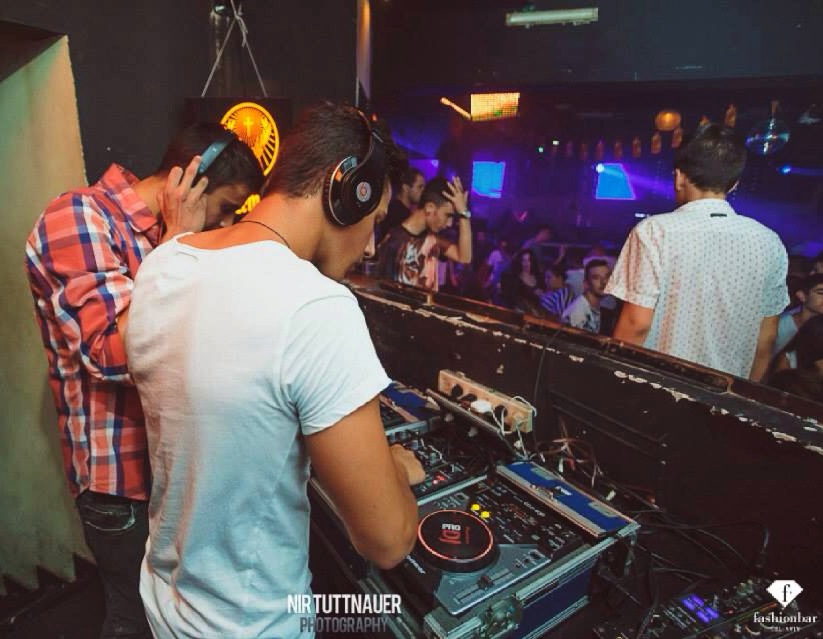 In an EDM Assassin exclusive, we were able to speak with Rivero, a 17 year-old producer from Israel beginning to make a name for himself. We also are posting an article (pssst, it's posted now!) with a new track of his, "Sting" which you should definitely go check out. Here is the link! Check out the interview below and make sure to go and support Rivero and his latest release, "Sting."
– Please Introduce and tell us a bit about yourself.
My name is Tamir Malka, but my DJ name is RIVERO. I'm a 17-year-old producer from Israel with a passion for music. I love music, I love making music, and I love DJing. This is truly what I want to do for the rest of my life.
– What made you want to start, and who were your early influences?
I honestly always liked music, all types of music though. I really grew up on rap, listening to artists like Eminem, 50 Cent, The Game, and Dr. Dre. I love those guys growing up. But I kind of evolved out of that once I got into house music. I remember seeing my first major show at the Israel Trade Center. It was Afrojack and Nervo playing in front of 10,000 people. That definitely had a major influence on my life.
– Your latest track has had some big name supporters, what was your initial reaction to this?
Honestly I was amazed and humbled. I wasn't expecting it to get played by Blasterjaxx and that was an amazing feeling. To know that huge names like that were playing my music, it gave me a lot more motivation to continue to put in the hard work. And for me it pays off when you get guys like W&W and Nicky Romero playing your songs. To me those are like legends, so it's definitely an unreal experience.
– Your style is pretty unique, did you develop it specifically? Or did it happen a little more naturally?
It definitely happened naturally, from track to track and melody to melody. Each time I make new melodies, new ideas click, and its just an overall non stop process of growing and learning and constantly making new music. We still have a lot of unreleased original tracks that I'm really excited to get out there.
– Do you have a favorite moment since you started DJing?
I think my favorite moment would just be overall this entire last 4-5 months. Everything has really been taking off. I got signed with Out Late Management. I've gotten some major support from a lot of big artists, and overall I've met a ton of new producers out there that have been extremely helpful in understanding the process on becoming a major artist in this business.
– What are some the biggest challenges to being a younger producer in the scene?
I think overall it's my lack of experience. Thankfully I am constantly speaking to bigger DJ's who have been there before and have helped me understand how to release songs, and what the overall common industry practices are.
– What do you have in store for 2015?
2015 is hopefully going to be a HUGE year for me. I got a lot of solo tracks that have already been supported by some big DJ's. We also have a couple songs that are going to be released with one of the biggest labels in the industry, but we can't release the name just yet. Stay tuned!
– Outside of producing what are some of your favorite things to do?
I'd say my three favorite things to do are play football (soccer), go to the gym, and listen to Music. But honestly I love producing more then anything else, so that definitely takes up most of my time. I mean I enjoy it the most and I really do want to be one of the best, and that takes commitment. So I spend little time on side hobbies at the moment.
– What EDM artists do you currently listen to?
To be honest I don't listen to that much EDM believe it or not. But I still find myself looking for new influences all the time. I'd say I've been listening the most to KSHMR and Julian Calor lately. They both have unique styles, and I really like that about them.
– What songs are you currently listening to?
-Julian Calor – Cell / Swanky Tunes feat. C. Todd Nielsen – Fire In Our Hearts (Arston Remix) / Troyboi – 7th Sense / Deniz Koyu & Don Palm – Lift
– Favorite Food, Favorite Movie, Favorite TV Show?
1. Pizza 2. The Hangover 3. Prison Break and Breaking Bad
– Do you have any advice for other DJ/Producers?
Just keep working hard, and focus on making music. Only focus on making music, and become the best you can at that. Everything else will fall into place. Thank you for the questions. It was a pleasure answering them. Looking forward to Speaking with you guys again in the future.
I'd like to thank Rivero for taking the time to answer all of our questions so thoroughly! Here at EDM Assassin we cannot wait to see where this business takes you, hopefully straight to the top!
Leave a Reply