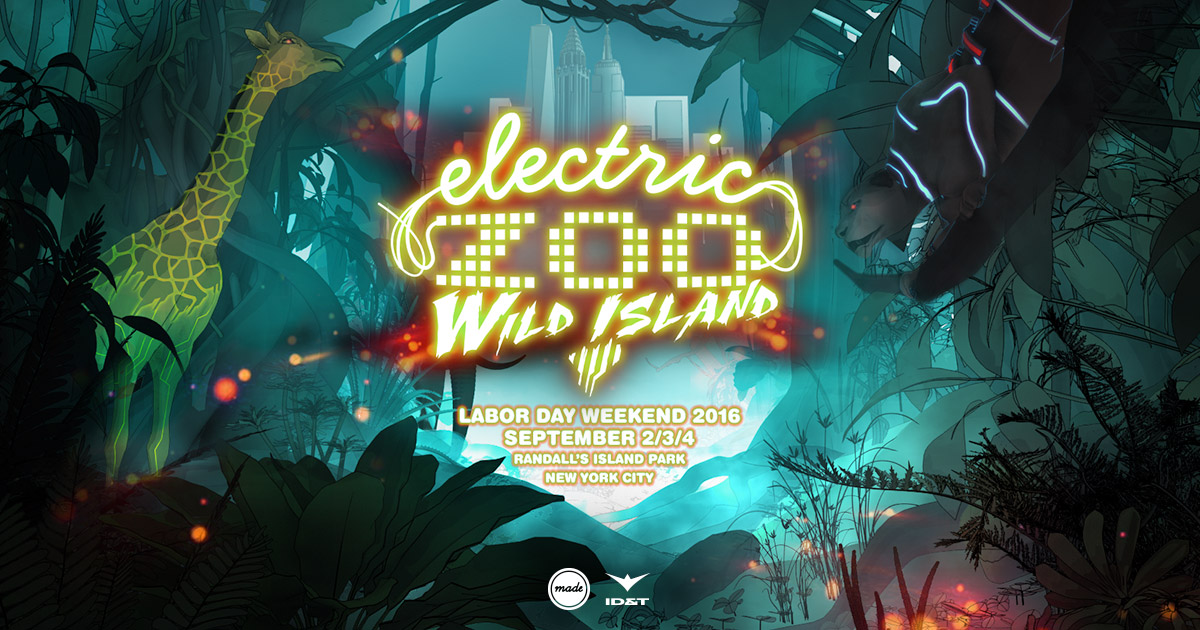 Electric Zoo festival will take place September 2nd to September 4th, 2016 on Randall's Island Park, off the coast of New York City's Harbor.
Electric Zoo released new artists via youtube video announcement every day at 10am until April 27th.   For each day, EDMAssassin posted their announcement video which can be found on all their social media.
The updates changed at the end of the 27th, there was no Youtube video and no 10AM post. The latest announcements come off of Facebook and Twitter, with the occasional Instagram assist.
On Tuesday, May 3rd Tigerlily, Anevy, Aryay, Felix Jaehn, Jason Ross and Khomha were announced: (There are no photos, the list was announced in a gif set)
The call gets LOUDER and LOUDER everyday – are you ready to unleash the beast?!

? ☀️ https://t.co/uL7zTzstwN ☀️ ? pic.twitter.com/g6y7sNJwEk

— Electric Zoo NY (@ElectricZooNY) May 3, 2016
https://www.facebook.com/ElectricZoo/posts/10153811132248025
Previous days of this new update setting are:
Day 1: April 27th: Pierce Fulton and Rain Man
Day 2: April 28th: Agoria, Max Styler, and Way Out West!
Day 3: April 29th: Julia Govor and &ME
Day 4: April 30th: David Solano and ZAXX
Day 5: May 1st: HVOB and Cubicolor
Day 6: May 2nd: ETC! ETC!, Fatherdude, Illevium, Luis the Child, Luke Bon, Styles & Complete, Valentino Khan and Yotto
The lineup is getting better and better. Make sure to check back periodically to get more announcements and see more announcement videos.  Search Electric Zoo on EDMAssassin.com to find a list.
Also, you can head here to buy tickets, transport passes, VIP Tables and rent lockers.
Leave a Reply