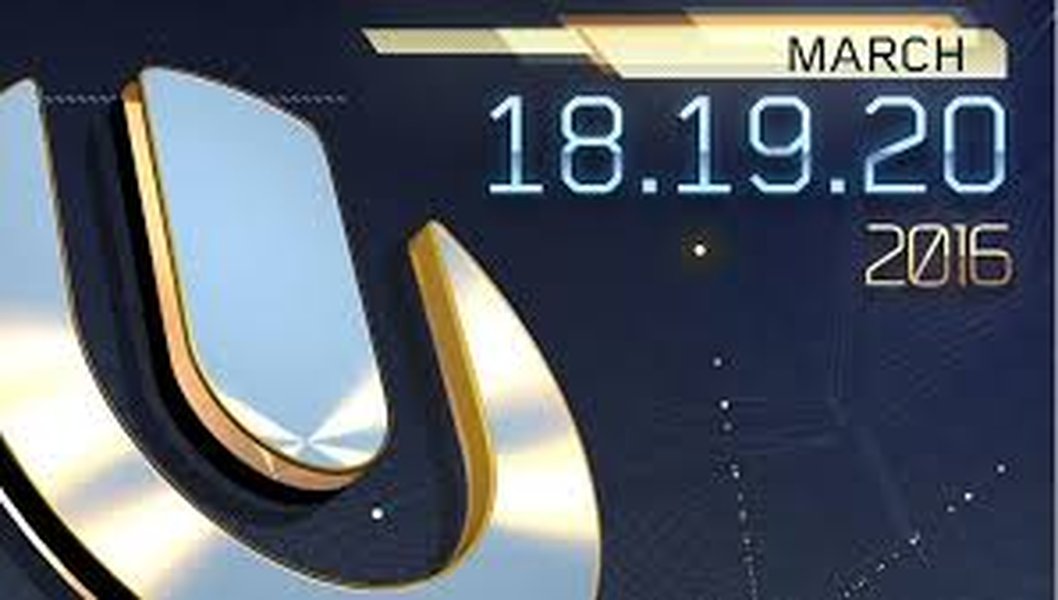 Day Two went so much better than the first day of Ultra for me.
I walked all over creation looking for artists to dance to, food to eat, and beverages to consume. By the end of the day, I had seen MAKJ, Icona Pop, Vidata, Mija, Malaa, Steve Angello, AlunaGeorge, Tiësto, Chainsmokers, Avicii and Deadmau5 perform. As I am sure you know, it is impossible to stick to the plan that you had when walking into the festival.
I had certain artists that I really wanted to see, including Mija, AlunaGeorge and Deadmau5. These were the artists that I was really trying to see on Saturday and therefore made sure to make time to make their sets. Because of that I left friends who wanted to see Icona Pop, Steve Angello and Avicii respectively.
MAKJ was a great start to the day. He was playing the Main Stage and made sure to let people know that he was there with heavy drops and a diverse set.
Icona Pop wasn't interesting as I was walking through so I took a quick glimpse at what they were working with on the live stage and headed over to the OWLSA stage.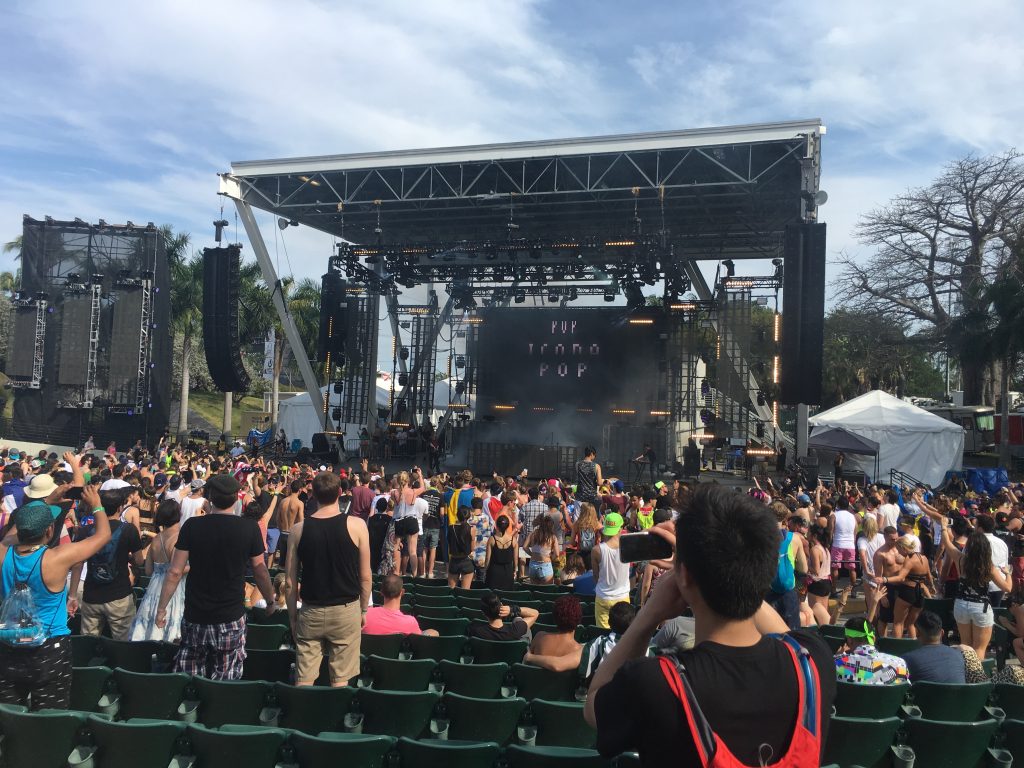 There, I showed up half way through Vidata who was killing it with the bass. The crowd was going wild with his mix of dubstep and trap music. To end his set he brought out Mija. Mija has a unique style because she is sign onto OWLSA when at times she played such slow BPM songs. But she definitely knew how to make a dirty remix. I am a huge fan of hip-hop and one of my favorite current artists is Kendrick Lamar who she remixed a couple of times during her set. Mija was giving away free gear while she was performing so I was able to make some new friends after I caught a free OWLSA lighter. Apparently no one remembers a lighter when they bring a pack of cigarettes into the venue. Not really sure why someone with asthma like mine needs a lighter. But as my 12th grade English teacher used to say, "If its for free, its for me."
I stopped by Malaa briefly when I had a free moment at Ultra World Stage just to see #WhoIsMalaa, and by what I saw it was not Skrillex. Shout out to whoever is under that mask because it was hot down south this weekend and they stayed tot heir style of all black everything, long sleeves and a ski mask. When I was there, for about 4 songs, Malaa dropped some original mixes that I only recognized from when I did some background work when I was writing about the DJ Snake snap story.
The other main artist I wanted to see during the day, though, was the duet AlunaGeorge. I love Aluna's voice and hearing her sing her whole discoghraphy, including Jack Ü's "To Ü" made my afternoon. AlunaGeorge was at the live stage so while I was sitting in the Ampitheatre style seating, George was in the background making sure the synths were being dropped and the drummer they had was keeping the crowd entertained. The R&B/electronic style of music, to me, isn't something you need to be dancing to and getting overly excited for, but something to chill out to. So I sat back, pulled my hat over my head and let the music vibe until my girlfriend left Steve Angello to meet up with me.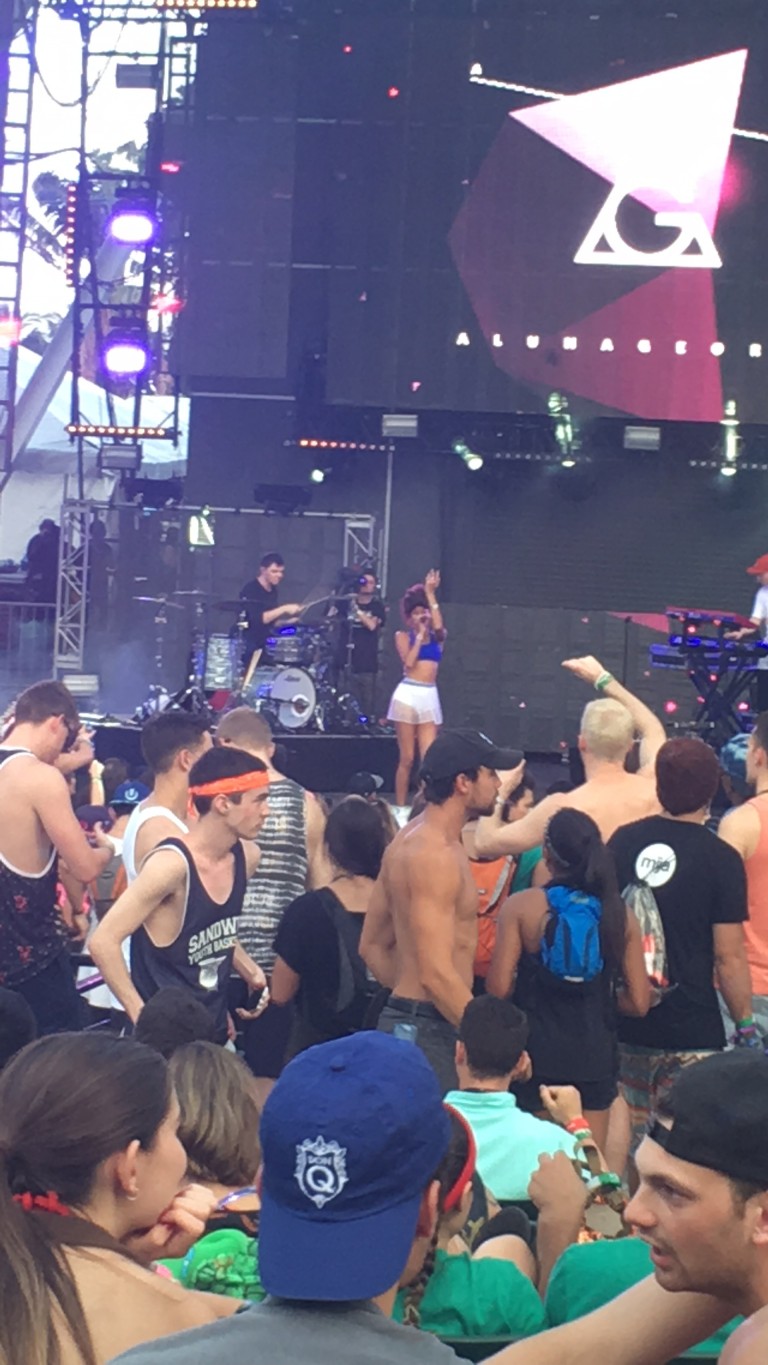 The Chainsmokers did a good job, I believe, as well. They are very self aware of their fame, I think, at this point. After they perform their track 'Kanye', apparently there is usually a speech regarding Kanye West but this time they decided to say three words to the crowd instead of their usually speech. Their statement was a shot at Donald Trump. Earlier in their set they played 'Selfie'. But they know everyone thinks this song is a joke so they turned it into one and having everyone throw up their middle fingers when it came to selfies was great.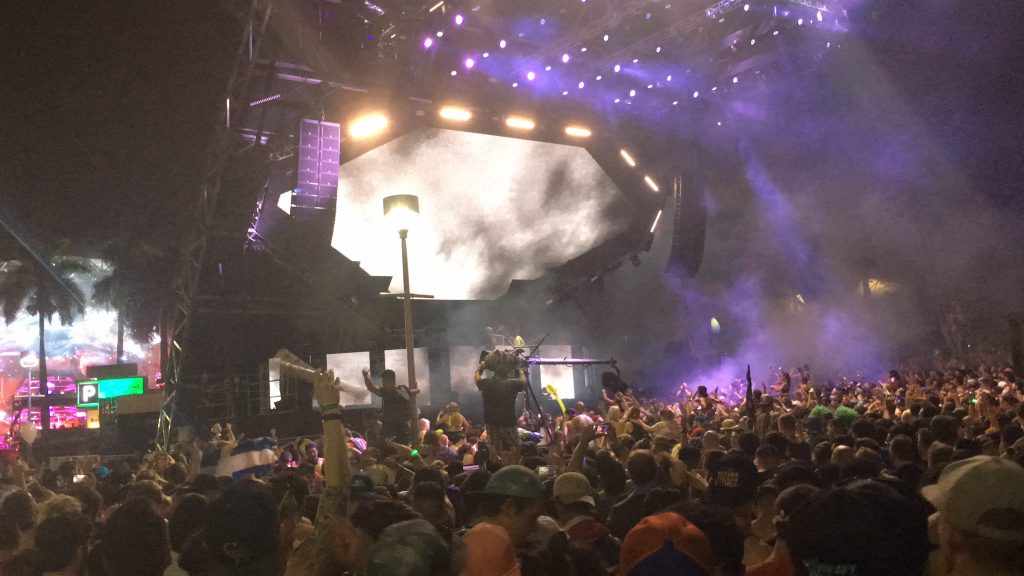 I ended the day with the deep house vibes of Deadmau5 at the Live Stage. He didn't have a band behind hi, just his deck and his helmet to his side. He didn't attempt anything flashy with fire or fireworks like the Main Stage but ended playing the way that everyone loves that he does. His transitions between songs was so smooth it was almost as if he played one long song. And yes, the snippets he has been throwing out onto Soundcloud made it into this set, giving everyone a chance to either vibe out if they wanted or shuffle to a decent tempo.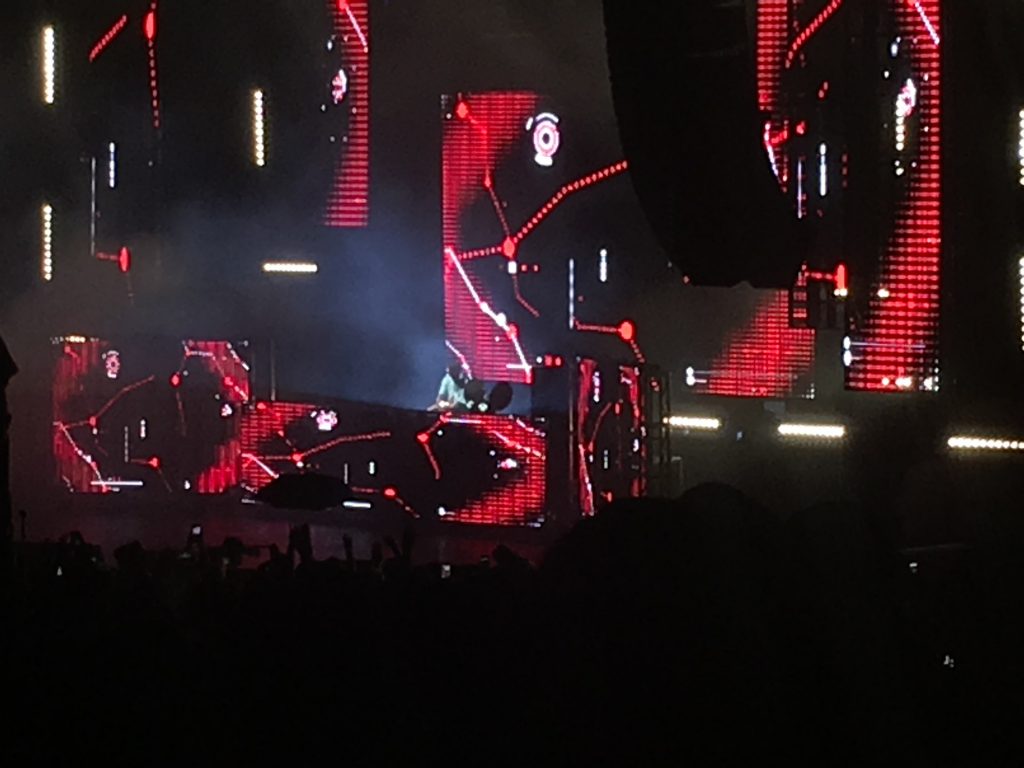 Overall, I think the choice of artists that I went to was a success. I didn't feel rushed to go all over and dint want to push into any crowds to get a good look so my height came in advantage. I love just seeing the performances and the mutual happiness of everyone around and the artists I went to see today really gave that to me.
Check back tomorrow for my rant of Day 3 and go here for Day 1.
Leave a Reply