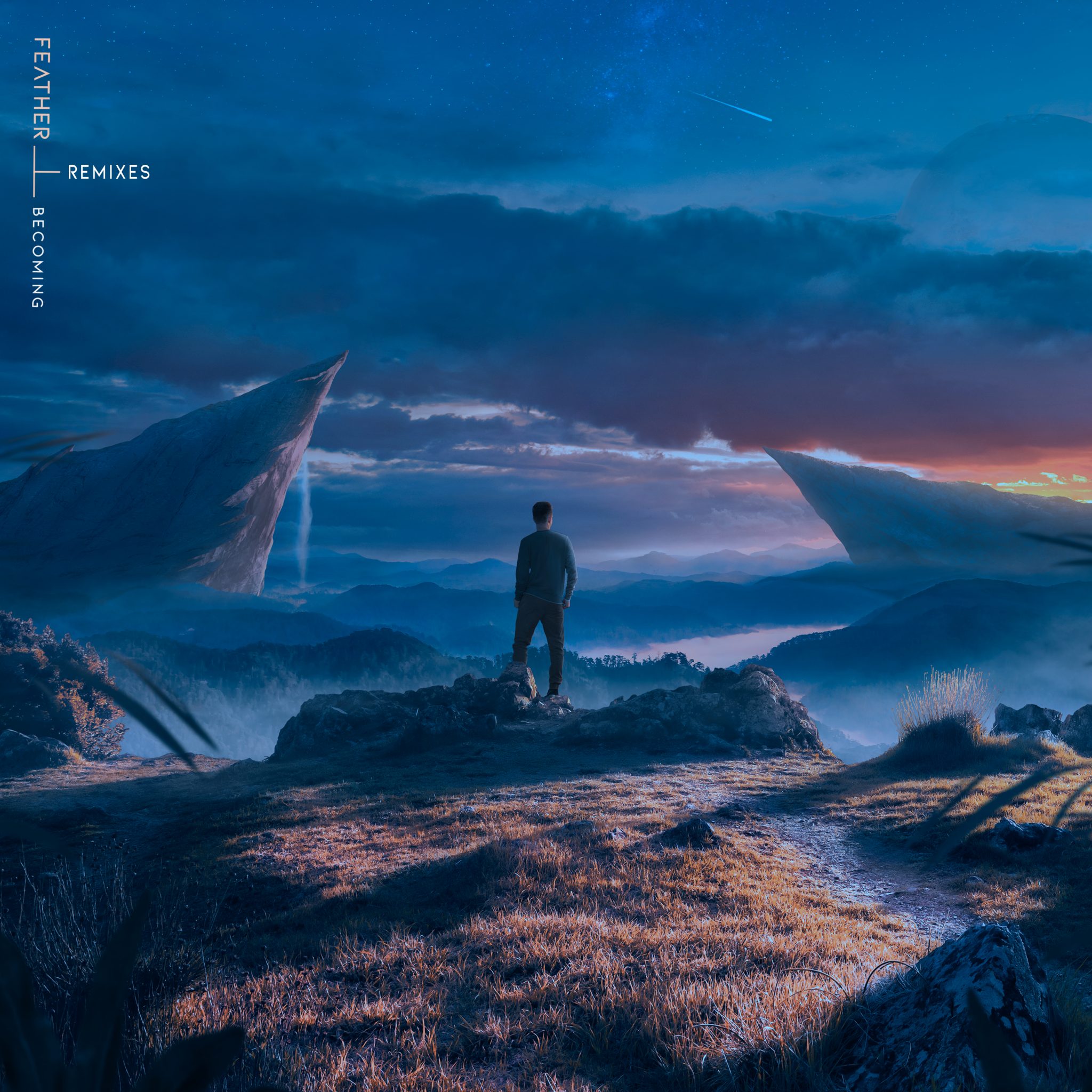 Feather's debut EP, "Becoming" received a slew of remixes from several rising producers to lend their own renditions of the tracks including Juuku, Lumasi, Svble, Badnights, Joel Freck, ARTM, and SWAAMP.
Feather has initially revealed Juuku's remix of "Where Are You" and Lumasi's remix of "Smoke (with Lostboycrow)" available below. Juuku provides a unique remix of "Where Are You" that complements the original melodic bass elements while showcasing his own style. Lumasi lends his future bass sound to "Smoke" to incorporate a heavier basslines to the original. 

The eight-track collection also features new remixes from Badnights, Joel Freck, Svble, Artm, SWAAMP, and a VIP remix from Feather himself. Each of the remixes in the collection offers a reimagined version of Feather's original productions. Kicking off the pack, Feather's remix of "Keys" lends a groovy house-leaning production that showcases his studio versatility. Next up is Badnights' remix of "Keys" which is a blend of downtempo elements that escalates into a great melodic synths. Adding another diverse remix into the group, Joel Freck's remix of "Smoke (with Lostboycrow)" that features high-energy dance/pop melodies. Next is Svble's remix of "Where Are You," which features distorted instrumentals and a high-energy bassline. Closing out the pack, Artm and SWAAMP provide heart-wrenching versions of "Rise" and "Safe House," respectively.
Enjoy the remixes below.
Leave a Reply