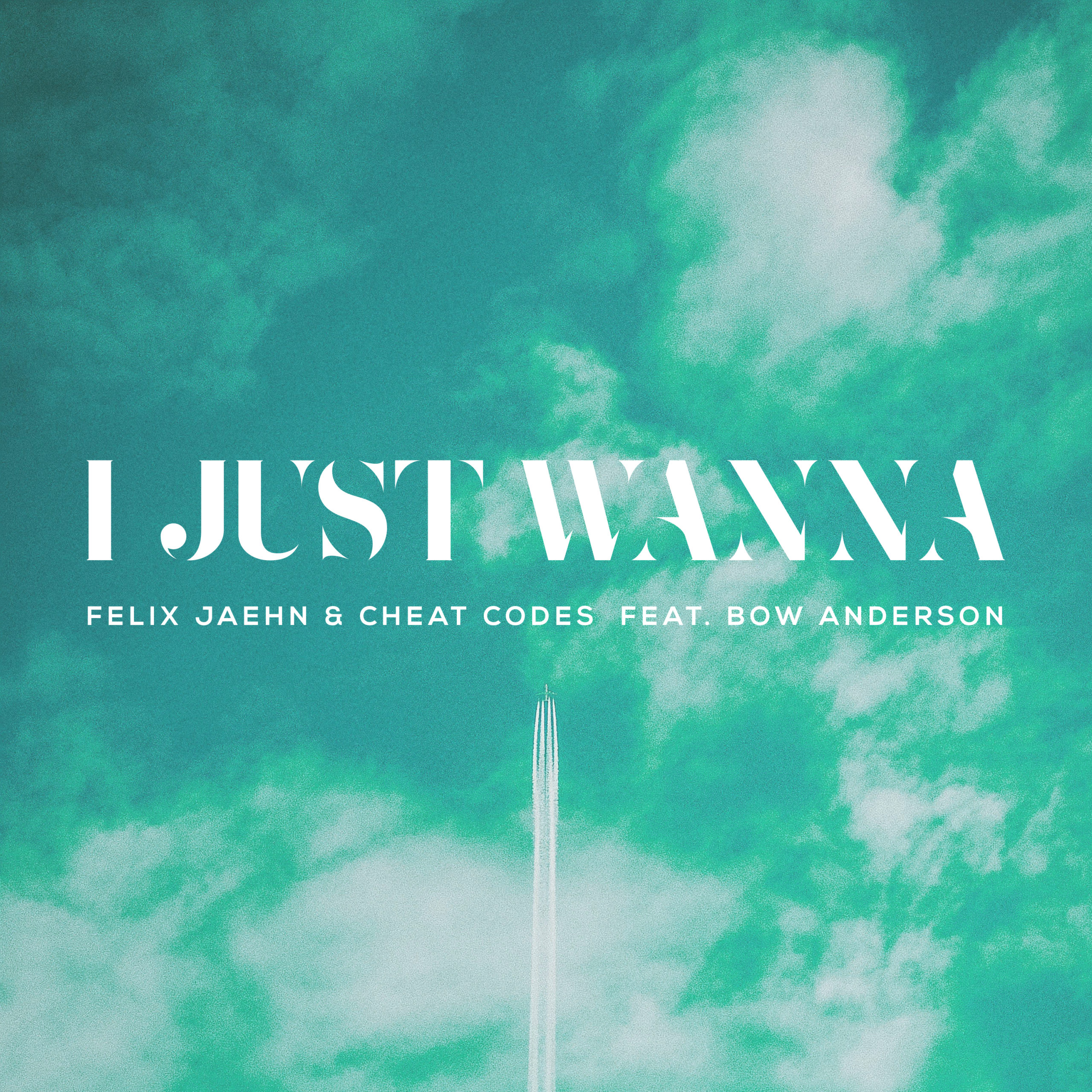 Felix Jaehn once returns to the release radar with "I Just Wanna," the latest single to come from the established German talent since his late August-released LGBTQIA+ anthem "No Therapy" and its remixes. This time around, Felix is joined by Los Angeles-based dance music trio Cheat Codes and the vocal talent of rising Scottish up-and-comer Bow Anderson.
The feelgood tune immediately kicks off with a catchy beat, alongside a sensational vocal courtesy of London-based singer/songwriter, Bow Anderson. The lively track's propelling energy is maintained throughout its entirety, perfectly complemented by an infectiously rhythmic four-on-the-floor pattern. The richly sonorous, textured singing from Cheat Codes adds to the track's overall tone, in turn producing a wholly upbeat romp that's audibly rife with both a powerful edge and raw emotion.
Felix Jaehn told us that "I am so happy that 'I Just Wanna' with Cheat Codes and Bow is finally out now. The boys and I have been talking about doing a collab for years and I'm beyond excited to share what we've been working on. This song fits so well into this cozy season and the sensual vibes feel perfect for some time together with your loved ones. Take your partner, family or friends, cuddle up and enjoy life. I hope you are feeling the love." Cheat Codes added "We've wanted to make a song with Felix Jaehn since before we started Cheat Codes, so to make this happen is a really special feeling. It's the perfect song, and we are really happy with the way it came out. Bow sounds like a star and we can't wait to be on the road touring our music again. We hope everyone is staying safe and are sending lots of love your way as you approach the holidays!" Finally, Bow Anderson told us that "It's so exciting to be able to collab with Felix and Cheat Codes, being a fan when they reached out I jumped at the chance. It was a vibe vocaling the track, can't wait for everyone to hear it and hopefully maybe one day we'll be able to perform this live."
Enjoy the track below.
Leave a Reply