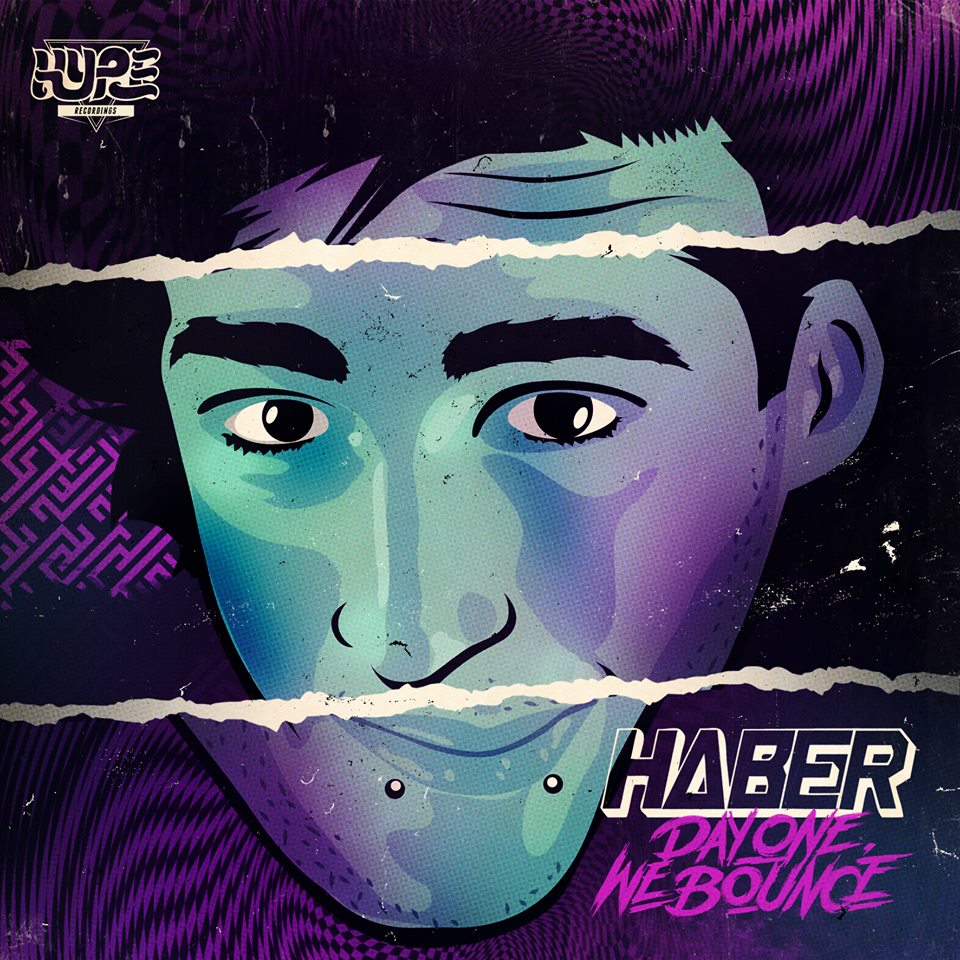 At Just 18, Dylan Haber is sitting on top of a discography of epic originals, remixes and collaborations released on some of Australia's best known labels – Ministry Of Sound (AUS), Onelove Recordings, Safari Music, Hype Recordings and Phethouse Records to name a few.
Dylan began his DJ career after buying two turntables, a mixer and producing software all on his brothers credit card and receiving lessons from fellow Lucky Ent artist Zoolanda. Now, Haber's name can be found on the bill of every significant underage event around Melbourne, in addition to scoring sets at number of well known nightclubs around Victoria.
Since starting his career in June 2011, Dylan has shown a promising knack for DJing and has demonstrated producing capabilities way beyond that of your average 18 year old. With a recently announced signing to Hype Recordings and as a new addition to the Lucky Ent family, 2015 is undoubtedly set to be one hell of a year for Haber, be sure to keep an eye on this superstar in the making.
New Era (Intro Mix)
The intro song from an album can tell you a lot about not only the album itself, but the artist as well. We are treated to a slow opening with sounds that remind me of some jungle adventure. The beat begins to pick up and you can here the familiar bounce pattern take shape. I am a HUGE fan and this track feeds right into it. The moment the beat drops, I'm nodding my head and moving around in my seat. It certainly makes writing this difficult. What I love is that there isn't a constant bounce to the song. There are breaks from it where a melody leaks into the song and pads take the stage. This interlude allows time to wipe the sweat from your forehead and just enough time to prepare to get jumping again.
Stitches (Original Mix)
Stitches begins on a much higher note and keeps up that feeling even as the beat drops. The melody is fast but memorable as you start to tap it out as the song continues into the middle. This is a much shorter song, but Haber does not let up as we are then thrown right into the heavier portion of the song. Great track, especially for how short it is.
L.B.V (Original Mix)
A darker vibe is felt instantly with the crazy maniacal laugh that opens the song. Not to disappoint, this dark vibe continues on as the tempo of this track exceeds previous ones. The bass hits much harder and faster, reminding me of psytrance. As a huge fan of psytrance, this track has easily become one of my favorites to play on repeat. The synth melodies are loud and up front where you cannot get away from them. Overall, this track plays like the soundtrack to a horror movie where you, the audience, feel engaged enough like you are part of the plot. This feeling is not easy to capture in a song, but L.B.V certainly does.
Showdown (Original Mix)
Showdown begins loud like it is being played in a club to get the crowd hyped up. Normally these songs are catchy, but fade quickly. However, the bounce element present in Showdown keeps the track alive by not relying on someone's voice to remind the crowd how to behave. The bass is felt throughout the entire song, enticing the listener to continue to move even if they are feeling tired. I want my music to pump me up, not put me to sleep, Showdown is a track I'd play to wake up and get excited about anything, even a dentist visit.
Move Your Body (Original Mix)
I was not ready for this track. The opening reminded me a little of some fairly generic song where you're told to go crazy. Then the beat dropped and everything changed. The best way to describe what you hear is the transition from an up-tempo song to a slower drop, but the warped sound that accompanies the bass, woah. I love it. I was not prepared and after the first time it happened, I was ready to slow my body down as the beat dropped again. The song transitions back into a faster tempo and the warp is gone, but nothing is missed as the transition is smooth and you can go crazy for the rest of the song.
Reznov (Original Mix)
Rezone starts out as an instrumental song with an electronic feel. I wasn't sure what to expect as every other song had bounce. Surely the one track wouldn't be different? Slowly the song started to build to a drop and that's when I knew it was coming. The instrumental opening actually set the scene for the drop perfectly. Listeners will be lulled by the trance-like melody. As the beat starts to pick up and the bass is introduced there is no rough transition. The rise to the drop is executed wonderfully and then, boom, bounce. Reznov far exceeded what I was expecting during the first few seconds of the song. Well done Haber. I love it.
Take a listen for yourself and make sure to grab the entire album as a free download. Haber has blown me away with top notch production and excellent sound that will surely earn him the hearts of bounce lovers everywhere. Keep an eye out for Haber in 2015 as it is sure to be a hugely successful year.
Leave a Reply