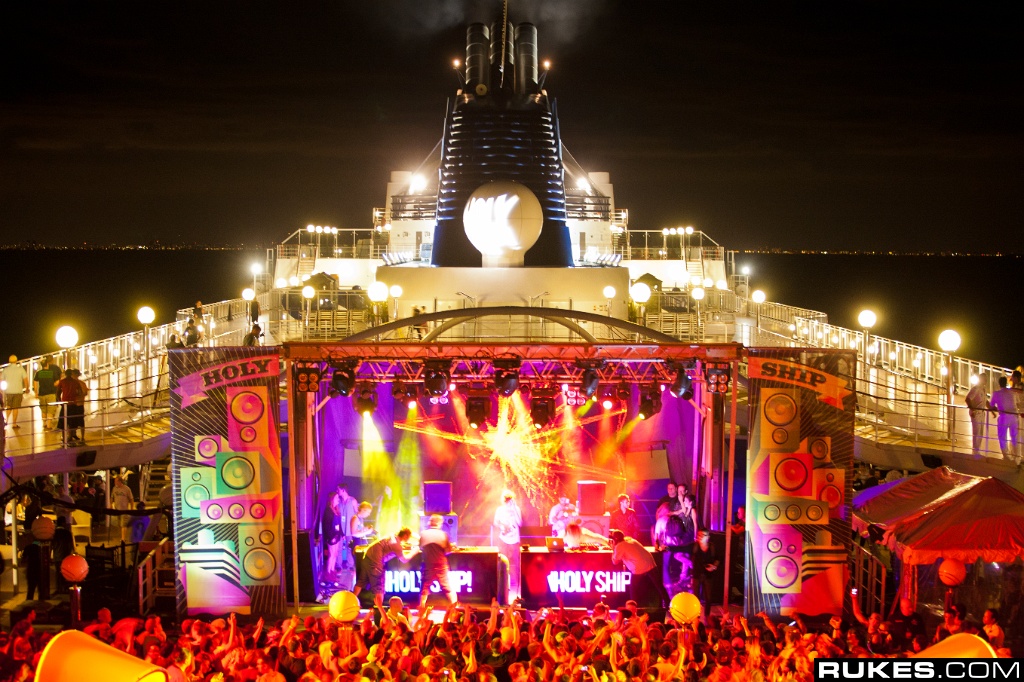 Earlier this year, we talked about how awesome this year's Holy Ship!!! was! With the success from this year's event, they decided to have two weekends for next year. Next year's sailing will take place from January 2nd to January 6th as well as February 18th to February 21st. They didn't announce a single artist for next year, but everyone is assuming it is like this year where Dillon Francis, Diplo, Skrillex, Tiesto, and Skrillex appeared.
Holy Ship!!! provided two ways to get tickets. If you were a prior guest of the ship, you could buy tickets right away. If you didn't attend Holy Ship!!! before, you had to sign up for a lottery to be even chosen for a chance to buy a ticket. BOTH SOLD OUT.
The only chance you have on getting a spot is joining the waitlist. It is first come, first serve so put your name down ASAP.
Leave a Reply