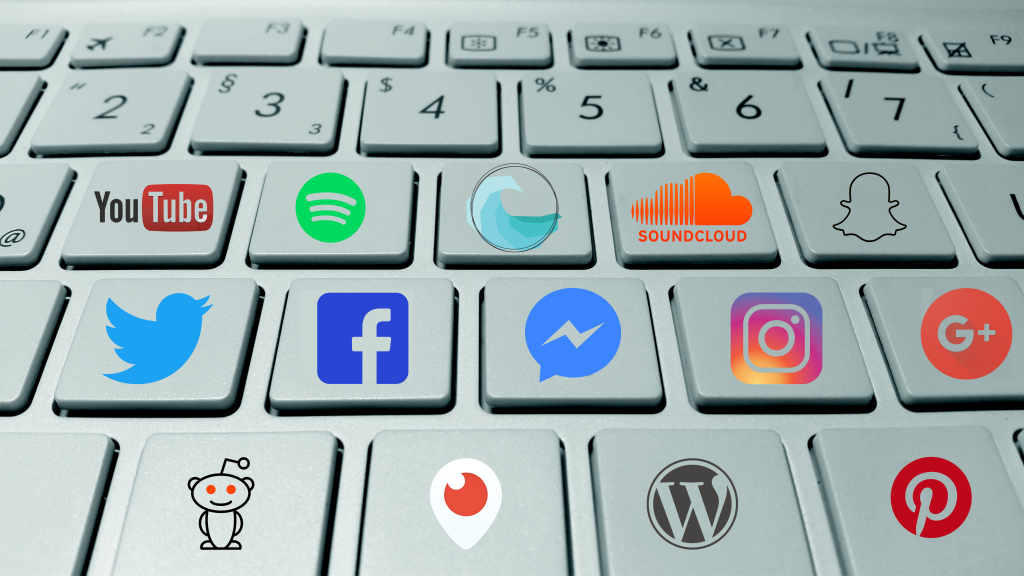 Do you know the one major component that can make or break an artist (outside of their music)? The answer is a bit ambiguous, but it is branding and I see it way too often. My biggest issue when writing these articles is there are a vast amount of individuals reading this series so while the information may seem obvious, I tend to include a lot of "duh I already know that" mixed with "I need do that." Before you dismiss this article because you're already established, it doesn't hurt to review and improve.
Last week, I dropped a number of bombs in regards to social media, but there is one paragraph that I wanted to emphasize specifically because of its significance. 
Every artist should have accounts on every possible related social media website even if they intend to use the service or not. The idea behind this is that no matter what, you'll have control of your username to prevent any potential misrepresentations that could cause harm. There are plenty of sites that will inform you wherever or not there is an availability on your stage name such as namechk. Considering all the accounts are free, all you need to do is dedicate some time to establishing the accounts. I would also highly suggest in purchasing your stage name's domain name with private whois information in order to avoid a scenario of buying an alternative or paying a premium in the future. At about $15 a year, this is more than affordable and you can set up auto-pay and pay for up to 10 years in advance if you so choose. 
This is exactly where you should be currently. Although, I'm going to step back and go from the beginning. 
When it comes to you as an artist, branding should go hand in hand with your music as the utmost priority. I will NEVER say that about anything else because everything is second to branding and music. You won't hear anyone else say that but those who say differently are not looking at it the way I'm about to explain. The reason why branding is just as important as your music is your music is apart of your brand whether it is a signature sound, technique, genre, etc. You know when you're listening to a Rezz track versus a Diplo track. The same can be said about Illenium versus Figure. I can do this all day. Although, understand two things
Brands evolve, grow, change, and even change back. Playboy was always known for nudes. Evolved into non-nude, but now back to nude. Same can be said about music and your approach.

 

This has nothing to do with your music production outside of me addressing this and getting it out of the way.

 
Branding according to Wikipedia (don't hate on my sourcing) is "a name, term, design, symbol, or other feature that distinguishes one seller's product from those of others." In this case, you're not only the seller, but the manufacturer and even the product. Talk about vertical integration (economics joke). Outside your music, branding is what people recognize you from someone else. Let's give some examples
Swoosh Logo – This works better if it's visualized but you can immediately tell it's Nike when you see regardless of the name explicitly stated.

 

Look at all the logos in the image above. I bet you can name every single website on there. 
So, basic branding is super simple. There is one rule to follow: stay consistent. You need to be consistent with your name, your look, and your content. With the biggest things to the smallest things, everything needs to be consistent. People need to know who you are and your music. They should be able to recognize you whether you're tweeting or showing up on someone's Facebook news feed.
Let's start with your name or your stage name. We can't choose our names unless we decide to crush your parents hopes and dreams. There are always things to handle it. A good example of handling difficult names. There is a YouTuber, Sara Dietschy who does some amazing work. When you see her last name, you may struggle on how to pronounce it. That said, she constantly says "rhymes with peachy" and uses that to her advantage. Now you can pronounce her last name properly and easy. It is easy that way. This is called Speech Recognition. Now make sure you can get your name on every outlet possible including a domain name as a .com.
If you plan to have a stage name, you must take this into consideration. You must also take into consideration if it exists as well. This is where you go back into namechk. Let's make sure your name isn't taken. Don't want people to think you're someone else. This tends to happen to Steve James when he shares his Spotify tracks. Making a name could be hard, but when it fits, it fits. A good example of this is our site – By The Wavs. It took forever to come up with the name; about a year or so. Don't rush it. DJ Snake said in an interview with Forbes, "When I started DJing, because everyone called me 'Snake' in my city first, I was like 'DJ Snake, OK let's go for it.' The name sucks, but it's too late now."
Logos come and go. So many people put so much into them, but truth be told, you make the logo. Nike's swoosh cost them $35. Pepsi's logo cost $1,000,000. They are both iconic and easily recognizable. Google's logo was made by Sergey Brin, himself, on the free Photoshop alternative program, GIMP. Only Nike's logo is still the same as it was when they started. Point being is that when you create a logo or get one created for you, rock it. Own it. Have it on everything. Don't make it similar to someone else's logo. Look at any festival poster where they use official logos and look how many artists have similar logos. It is atrocious and the antithesis of what a logo is about. Don't feel obligated to stick with your logo, but don't go changing immediately. Gotta stick with your logo for at least a year before you update and upgrade. This way, your brand isn't hurt.
Stick to your brand. Your brand is you. Integrate it in everything from your snapchats to your Facebook posts. If you need, create templates to make everything easier on yourself. Templates should include logo placement, looks, color scheme, and other such features. Please be true to your brand. People are coming for you. For the love of everything good, don't mimic others. I get trends. Trends are where people go to chase money and popularity, but is easily forgotten. In the end of the day, people remember Kanye West and his Yeezy brand, but they forget all the people that mimicked.
At the end of the day, I am saying that you need to be original just like your music. Stay consistent with everything you do. Like I mentioned on the social media post, keep it unique on all of outlets you share. Branding is truly not a hard thing to do. It is about sticking to yourself and everything about you. It is much easier than branding products because you're branding yourself!
Here is the list of all the articles as we put them out week by week:
Leave a Reply