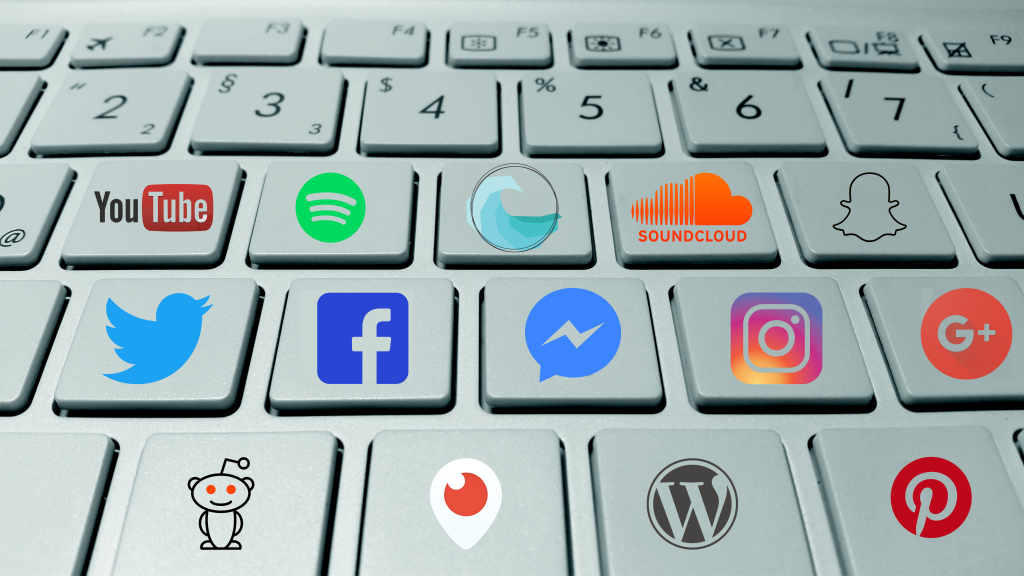 Author's note: Before we get started, allow me to introduce myself. I'm Anthony van Atten. I manage LokoSound Records. I'm a part of DJ BL3ND's management team and I also manage a few up and coming artists based around the United States. I've known the team at By The Wavs for quite some time now, stretching all the way back to when I used to just be a local DJ. I consider them to be very dear friends and one of my favorite dance music sites on the scene. I was put to the test to write on this topic for the Shaping The Next Big Artist series and I just couldn't pass on a challenge to share my thoughts on this area of the industry with whomever is interested.
---
I noticed the other day my friends over at The FPIA (Fake Producers Intelligence Agency) initiated a quite massive rumble in the Twitter world over a thread concerning whether artists should go out and get a booking agency – let a booking agency come to an artist or should the artist book the gigs themselves. This gained some advice from the likes of Cedric Gervais, ZAXX, Scott Melker, Mike Darlington, Blvk Sheep, and many other artists and people in the industry.
The Ups & Down's of an Agency
First things first: The answers are all over the place because there is no correct answer here. This topic is something defined by an obscene amount of variables to ever reach a definitive answer. Every artist will have their own answer and it all boils down to what type of artist they are. Some artists let their management take the reigns full on and just take what is given to them without question. Whether that be a new marketing approach, remix opportunity, or a show given to their management to review by the artist's booking agency. In this scenario the artist has both a manager and booking agent. With that being said, if this artist has subpar music, a really strong image, and brand going; chances are the shows are flowing right into their booking agents hands. They shift that offer over to management, and management lets the DJ know they got a gig on this date, that date, this date, and that's that. The downfall here is the artist is losing a good bit of money, but has professionals handling these shows accordingly for them making that money. Whether it is worth it or not is up to the artist.
Downside of No Agency
However, let's say this artist has no agent and only his manager. The manager knows nothing about booking shows and the artist is locked away in his studio again cranking out something fresh. Once the artist has more material to keep pushing his brand, it is now a task to learn how to handle show contracts, offers, rider process, and so on and so forth. Now any artist can go and play a gig, but if they did not make sure everything they need is there, they may end up having a bad gig. Whether it be bad production, sound, crowd turnout, etc. This goes back to not having someone to make sure these things are prevented and handled appropriately aka the agent. If an artist ends up finding themselves on a route like this and is getting bad reputation amongst listeners about their live shows, then the shows will surely die out. The manager may not know how to get them, nor the artist because they chose to not be involved and find themselves in a drought.
Back to square one: Artist needs to revamp their catalog. Manager needs to figure how to sell the artist better than before. Either an agency will find the artist or the manager may just need to pitch or sell the artist to agencies.
Upsides to Having an Agency
Here's how you can prevent that; some artists like to be very involved with their management and booking agents to the extent that they may just be able to manage themselves if they want to. Sure the workload is a lot, but if they can hold your own, they're definitely gonna find
themselves in a position in the future where if they have no one, the brand is still running. If an artist decides to have no agent and only his manager to assist them and handle all their day to day importances, but work intimately together, the artist has much more awareness of what
the pace their career is at, and what is going on behind the curtains through the loads of emails, messages and etc. They have great music being put out, the brand is strong, and now the shows are just flowing into them and their manager's emails. Now that the artist has learned
to handle their own bookings with their manager, they can keep the ball rolling without a doubt. I do believe it's important for an artist to stay involved with their business in all aspects. It can be very beneficial. With this, they are also making more money which allows for them to increase production, invest in the brand, marketing, equipment, and so much more to really improve their mark on the industry.
For those that just can't seem to reach promoter ears, agency ears, but have some fans wanting to see them live (just not enough because their brand is not strong enough or they just can't seem to break through); they have a few options. They can go and only find a booking agent if they are serious about their career and getting it out of its slump. It will take hard work and effort in the process of selling themselves to agencies. Another option would be to opt for a manager that is experienced enough in helping sell an artist to get gigs and with that manager, they can start picking up the pace. If the artist starts to feel that the workload is beginning to take a toll and now it is negatively impacting their career, the ideal call to action is to bring back order. They need to have a manager now to sell the artist to agencies (that is if none have reached out) and get a booking agent. You can view this as departments. Someone takes the order, someone makes the order, and someone delivers the order. It has a process, and organization. It is easier to keep track of where things are. Now you have your artist that can stay involved with their agent while the manager micromanages how things stand day to day. Thus the artist stays aware of where they are in their career, how and why. If the artist chooses to just let the reins loose and do nothing (yes that may be quite comfortable for a bit, but not everything is bulletproof), they are taking a risk. The manager could quit cold turkey and so could the agent. That will leave everyone in an almost frozen state until they can get things back on track. In this industry, time is everything. You can't waste any of it, so it's best to not take a chance.
Personal Opinion on Agencies
My personal word of advice here is for artist's to learn the ins and outs of managing and even booking shows. This way they are not always 100% dependent. To stay on topic on whether getting a booking agency is a good idea or not, I believe to have a booking agency is the better option if you have multiple agents that handle different countries globally so they can target markets for you. They will execute tour runs as well as shows in a place they're familiar. I consider that more ideal. That means you could have a good amount of shows going year round making you more than enough. So long as your brand and music are strong, you are driven, and always thinking of new ways to keep building your name, you will be golden. Don't wait for an agency to come to you, you're just wasting time. Figure it out yourself or start selling yourself to get one. I believe that once you've created a worldwide fanbase where you're packing venues and festivals regularly, then you have come to a point where you may be able to do your job agency free and only work with your manager. Just remember, It's a long way to the top if you want to rock n' roll.
Here is the list of all the articles as we put them out week by week:
Leave a Reply