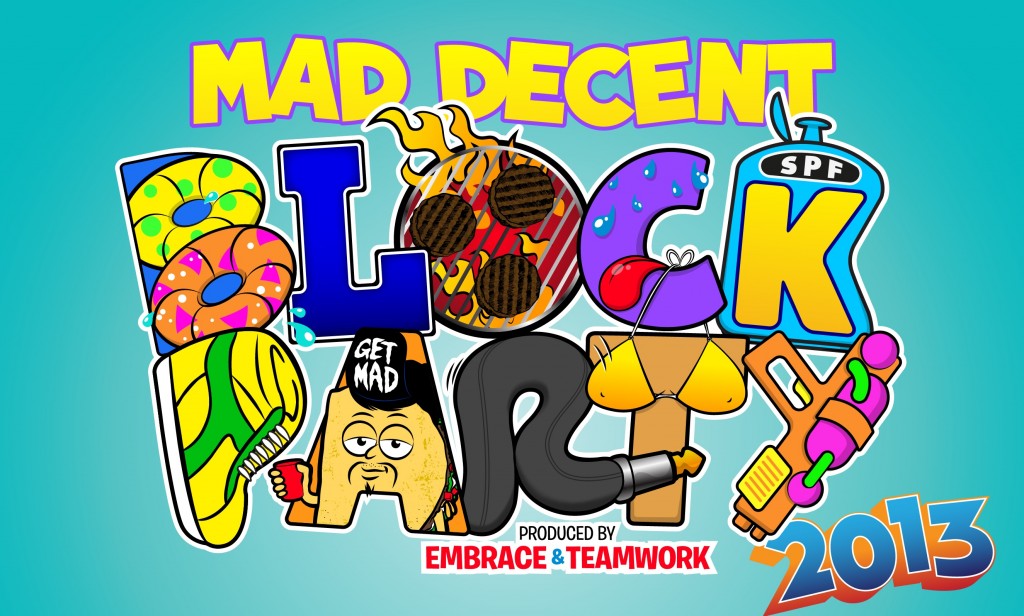 I saw Major Lazer this past March at Ultra Music Festival. They were amazing. The performance was beyond the best. Don't get me wrong, I cried at Above and Beyond and Swedish House Mafia's set, but Major Lazer was just enjoyable. That said, Diplo has taken his Philly party and turned it into a crazy tour across the United States to 13 cities this past year. It isn't just a concert either as there are blow ups all over the place, games, breakdancing and more. Most of all, based off all the Diplo Instagrams I watched, there is plenty of TWERKING.
This past year, they had 13 parties as I mentioned. In the documentary that you are going to watch below, Diplo talks about how they want to expand globally and reach places such as South Africa, Mexico City, Hawaii, and Europe. Hell, Diplo will go to space if he could. What is great is that these parties aren't like Ultra Music Festival or Tomorrowland. They're not. They are more homey but still full of crazy turnt-up people.
Diplo is essentially bringing Philly all around the world because this is what Philly people do. They grab a barbecue, start playing music, and just party in the street with neighbors. This isn't like the festivals that we all love, but something different that we can appreciate. The best part is despite not being the big festival, big acts are still playing at the Block Party. Obviously Flosstradamus, Dillon Francis, Major Lazer, and New Forms as well as acts such as Matt * Kim and Danny Brown perform.
I just think that Diplo loves the Philly culture and just wants you to appreciate it as well. Listen to his Do's and Don'ts because that is the truth.
In the video, there is awesome music which I included the tracklist and the model, Dillon Francis as well as Danny Brown and Flosstradamus appear in the video. I can't wait to go next year and check out the documentary below.
Mad Decent Block Party tracklist
1. Djemba Djemba & London Future – 'Look At Me Now' (feat. Ifa Sayo)
2. Dillon Francis – 'Without You' (feat. Totally Enormous Extinct Dinosaurs)
2. Riff Raff – 'Dolce & Gabbana'
4. Major Lazer – 'Scare Me' (feat. Peaches & Timberlee)
5. GrandTheft – 'Mobbin' (feat. Hedspin)
6. Flosstradamus & Yellow Claw – 'PILLZ' (feat. Green Velvet)
7. Diplo – 'Revolution' (feat. Faustix & Imanos and Kai)
Leave a Reply