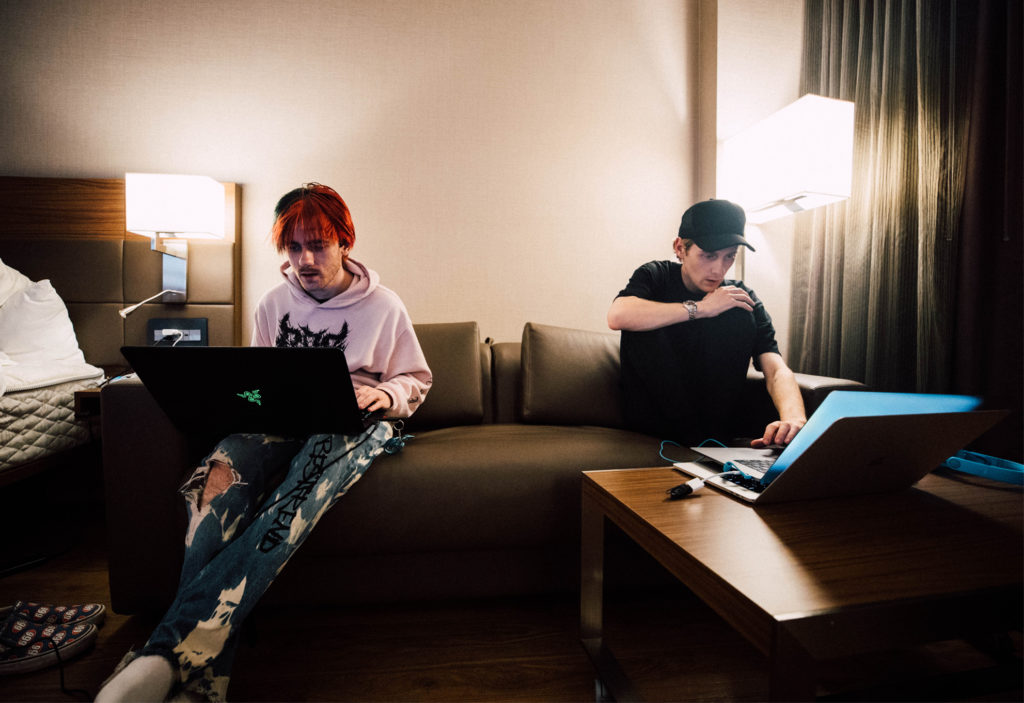 EDM artist, Tisoki joins forces with MineSweepa on "See You Again" featuring vocals from David Kuncio. The compelling single is a clever melting pot of trap, hip-hop and dubstep, melding lush breakdowns with captivating verses and jarring drops. "See You Again" is the third single to be unveiled from Tisoki's forthcoming sophomore EP, due out this spring via Dim Mak. The UK-native is currently on tour stateside through May, with collaborator MineSweepa joining him as direct support on all stops.
Tisoki started the new year off with a bang, enlisting emo rap pioneer Lil Lotus on his previous release "Promise," in which he showcased his ingenuity by combining heartfelt confessional lyrics and emo punk melodies with the raw and explosive instrumentation of trap and dubstep. Echoing his impressive experimentation, Tisoki interweaves his signature style with MineSweepa, creating a hip-hop tinged, vocal-driven record while maintaining their hard-hitting elements. Tisoki's bilateral music is simultaneously built for the main stage and incredibly multifaceted, compromised of innumerable layers and complexities. With Dim Mak boasting an extensive track record for signing and breaking cutting-edge artists in the states, Tisoki's star looks to be on a rapid rise.
Enjoy the new release below.
Leave a Reply