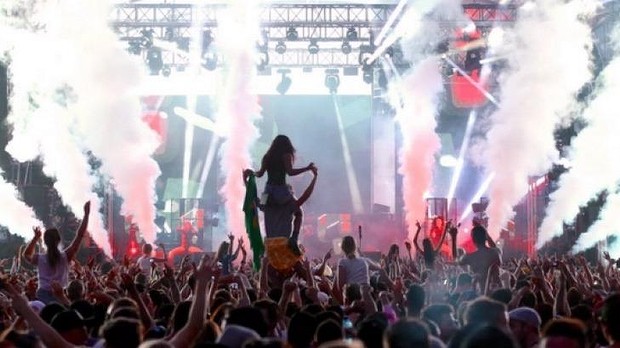 With $600M in outstanding debts and their bankruptcy filed, SFX repercussions were being felt across the USA.  We were told by Totem One Love in February that it would not affect Australia. Come March and the cry being heard around 'downunder' is a very different one. Stereosonic has been put into hiatus, which if you look at the economics of dance music would seem to suggest that a year off will stretch far beyond 2016. If they are true to their word in bringing it back in 2017, I have serious misgivings it will be the decorated Australian festival it once was.
Totem declared that its other shows would not be at risk including the Armin Only shows scheduled for June 2016. This now appears to be another uncertainty, with all Australia-based Armin Van Buuren shows taken from the Armin Only schedule and a full refund to be given for all ticket holders.
Spokespeople for Totem on behalf of Stereosonic paint a bleaker picture with upper management suggesting they may branch away and put on their own festival but that nothing was set in stone at this time.  That says there are more than a few who feel the demise is imminent. While Alda Events holds the Armin Only shows outside of Australia and is the company who SFX bought a 50% stake in late in 2014, it has always been Totem and their now partner SFX (75% stake in Totem) who organized the shows in Australia and it appears to be a monetary concern that makes people nervous. SFX cut 50 people from their head office in New York earlier this year and no assurance was given that it would end there.
All stages of these events cost money, from the lighting and staging to security and catering. If there is already outstanding debt to these companies then you can safely assume they would all wish for payment up front rather than risk faulty credit from SFX. Sources say some of these associates are already owed money from previous shows and the likelihood of them actually seeing any of their overdue payments is low.
While the tours of Jauz and Above & Beyond seem safe at this time – one does start to worry that by the middle of the year, unless other promoters come to light with guarantees, the latter half of the year will look fairly grim for Australian festival goers. the Armin Only site is assuring fans they are looking for potential dates to take the show to the fans and one can only hope that another promoter can find a way to stage it. Damian Kease, General Manager from Totem One Love, said that they were not a part of the Chapter 11 filing of SFX but the further the year goes on the less truth seems to be a part of that statement. He also said that Totem had received some payments from SFX despite the bankruptcy.  Again, this seems to be a hollow statement given the events of the past month.
Alda Events appears to be able to continue on with its tenuous partner SFX whereas Totem One Love appears to be struggling. Speculation leads to the idea that the state of the partnerships is due to travel and locale of shows and it being far more costly. No one is appearing to want to tell the absolute truth in this situation, so it is yet to be determined completely.
I, personally, don't hold much hope in this situation being resolved with good outcomes. I see Australia becoming part of a cold war and being bypassed until investors can be found to resurrect a new form of EDM festival or touring company or Ultra and EDC decide to venture to our country. For us who thrive on being able to see artists in this format it's a dark long year with no bright lights on the horizon. Stay tuned because the fallout has only just begun.
Here is information EDMAssassin has on the SFX Entertainment situation:
SFX Entertainment Files for Chapter 11 Bankruptcy
Beatport is being put up for Auction
TomorrowWorld 2016 Cancelled
SFX Entertainment CEO Steps Down Amid Bankruptcy Court
SFX Entertainment Seems to be Losing Dutch Promoters and a Festival Next
Leave a Reply